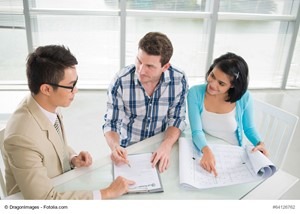 The home selling journey may be perilous, particularly for an individual who is unprepared for potential pitfalls. Fortunately, there are lots of things that you can do to quickly identify house selling hurdles and address such issues before they get out of hand.
Now, let's take a look at three tips to help you detect and resolve a wide range of home selling hurdles.
1. Make a Home Selling Plan
If you are unsure about how to navigate the house selling journey, there is no need to stress. In fact, if you craft a home selling plan, you can prepare for any challenges that you may encounter.
A home selling plan should encompass all of the steps you will need to take to sell your house. It should start with a timeline that reflects how much time you have before you need to list your home. Furthermore, your home selling plan should account for how you plan to showcase your residence to prospective buyers, along with where you plan to relocate following your house sale.
Your home selling plan should remain flexible, too. Because if you have the flexibility to adjust your home selling plan as needed, you can modify your strategy based on any house selling challenges you face.
2. Price and Promote Your House Effectively
The ideal price for one home likely varies from the perfect price for a similar residence in the same city or town. If you conduct a house appraisal, however, you can get a property valuation before you list your residence. And as a result, you may use this property valuation to establish the optimal initial asking price for your house.
Think about how you will promote your residence to buyers as well. If you devote time and energy to enhance your house's curb appeal, for example, you could boost the likelihood of generating lots of interest in your home. Meanwhile, you also can clean each room of your home to help buyers fall in love with your residence as soon as they walk through the front door.
3. Hire a Real Estate Agent
A real estate agent understands the ins and outs of the home selling journey. Therefore, he or she can help you remediate any home selling problems, regardless of their severity.
If you are uncertain about how to showcase your residence to potential buyers, for instance, a real estate agent will help you schedule home showings and open house events. On the other hand, if you are unsure about how to price your residence, a real estate agent will help you establish a competitive house asking price from day on the property selling journey.
When it comes to adding a home to the real estate market, various problems may crop up. Thanks to the aforementioned tips, you can limit potential home selling problems. Plus, you can streamline the home selling journey and increase your chances of maximizing your house sale earnings.
Posted by Acuña Real Estate on 12/10/2020